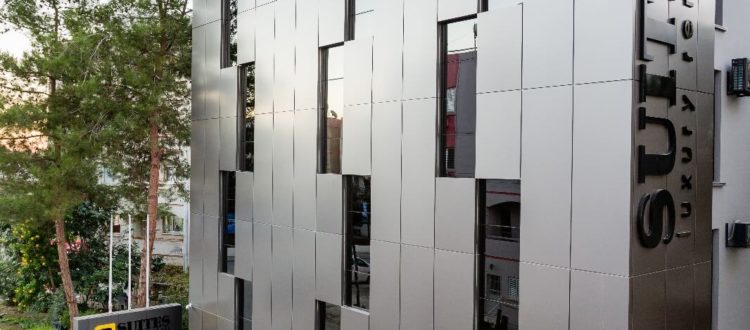 Sometimes, we all need a vacation.  During such times, we take vacations in our home country or abroad.  Cyprus would be an ideal choice for a travel abroad that is not too far away.  You will have the vacation you look for in Cyprus with its deep blue sea and warm weather.  In Cyprus, Nicosia's beauty would make it your first choice.
 Recommended Hotels in Nicosia
Everyone has their choice of vacation.  However, boutique hotels have become quite popular nowadays.  Boutique hotels come to the fore with their peaceful environment and quality services.  They attract people's attention with their warm-blooded personnel and their ability to represent the geography they are located in.   For these reasons, there are many boutique hotels in Nicosia.  Thus, Nicosia is rich in terms of boutique hotel diversity.  These hotels are often managed by local residents.  This makes it easier for you to gain information about local subjects.  The personnel of the Nicosia boutique hotel where you are staying might probably assist you as well.  They would help you to get information about the places to visit.  Besides, these places are usually located in the city.  The Nicosia boutique hotel where you are staying would probably be near these places.  This would let you travel comfortably without getting tired.
 Places to Visit in Nicosia
Arab Ahmet District is the first of these places.  It is one of the most peaceful and colorful places in Nicosia.   This means that it is the place where you should spend most of your time.  Looking from the houses in the districts near the border, it is possible to see the south of Nicosia.  When you walk across the houses here, you would see local people sitting in front of their houses.  This place has the sincere and warm atmosphere as a representation of Cyprus.  Another location to see is Lokmacılar Bazaar.  The Bazaar is a passage between the Northern and Southern Cyprus.  Many citizens of Cyprus travel from one country to the other passing through this bazaar.  It can get very crowded despite being a small and elegant marketplace.  In the neighborhood, there are many stores located next to each other.  The Grand Caravansary would probably be the first place you would be recommended to visit.  This is because it is one of the most important Turkish artifacts in Nicosia.  The Caravansary was built in 1572 upon the order of the Ottoman Governor Muzaffer Pasha.  As opposed to other caravansaries, the Grand Caravansary has two entrances.  The Grand Caravansary is one of the most peaceful places where you can sit in its quad during coffee-tea breaks.  And, of course, you should visit the Barbarism Museum.  Your hotel would certainly be close to one of those.